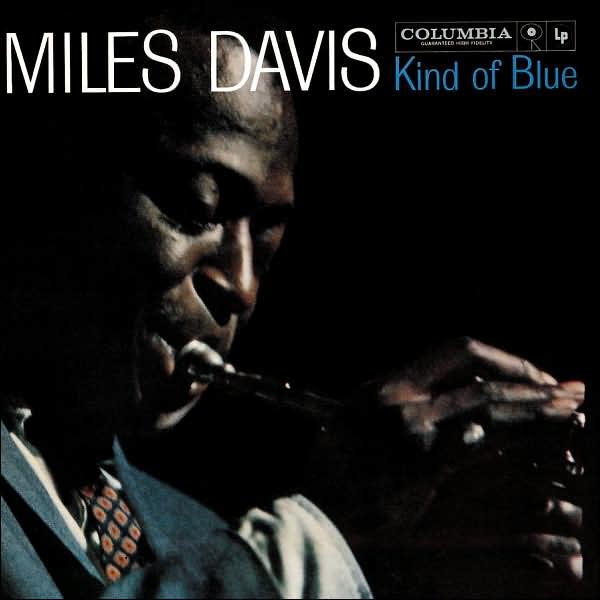 Does anyone else find improvisation amazing? Anytime I see a jazz musician come up with a brilliant improvised solo, I'm blown away by the skill, courage, and adaptability that it takes. You have to be able to roll with your mistakes, play off the other musicians, and anticipate what the audience wants to hear before they've heard it.
Improvising a solo in a jazz club late at night is one thing; imagine being good enough to improvise a whole album. Now imagine being good enough to improvise a whole album that would go on to become a multi-platinum seller.
This was Miles Davis' approach to recording on most of his albums, including the legendary "Kind Of Blue". If you were a musician brought in to record with Davis, you wouldn't be given sheet music ahead of time, or a rough demo recording to familiarize yourself with. You probably wouldn't even go in for a rehearsal. Instead, you would be given vague sketches with key changes, and asked to improvise over those changes while the tape rolled.
With this particular track, Davis handed pianist Bill Evans a piece of paper with two chords scribbled on it and asked him what he'd do with them. The result was the album's standout song. And though Evans wasn't given a proper songwriting credit until 2002, I think the real credit goes to all the musicians in the room, who turned scribbled key changes into a beautifully serene five and a half minutes.
What makes this a beautiful song:
1. None of the solos are technically complicated.
2. The instruments that don't take solos (the bass, the drums) stand patiently in the background, content to watch the others.
3. It could easily have been longer – it's the shortest song on the album by several minutes – but it wraps up modestly, with a final little cadence by Evans.
Recommended listening activity:
Inventing a sandwich based on whatever happens to be in the fridge.