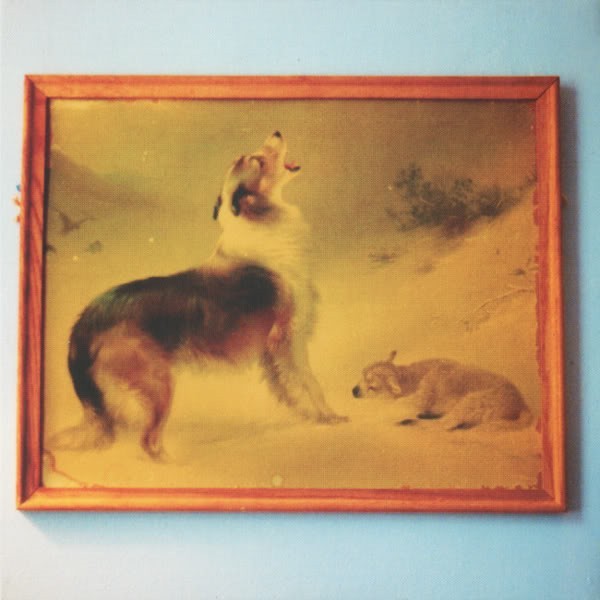 The Texas-based instrumental rock band Explosions in the Sky got their big break when their second album, the elaborately titled "Those Who Tell The Truth Shall Die, Those Who Tell The Truth Shall Live Forever", got some unexpected media attention. Apart from the bizarre title, the album artwork featured a plane shining a spotlight on an angel, with the caption "This plane will crash tomorrow".  This all might have gone un-noticed, had it not been for the fact that the album was released barely a week before September 11th, 2001. And let's not forget the name of the band.
Anyway, the moderate press interest arising from this set of coincidences probably got them heard by more people than they could have otherwise hoped for. In the years since, they have released several albums, toured extensively, and their evocative, cinematic style has earned them some sweet licensing deals, with several of their songs featured in film and on TV.
Explosions in the Sky produces painstakingly crafted instrumental epics; many songs in their catalogue approach or surpass the 10-minute mark. By their own admission, single songs can sometimes take months to compose, with full-band arguments over the tiniest details of production. Perhaps that's why I prefer their fourth album, "The Rescue", whose eight songs were recorded over eight days in 2005, after a band-wide agreement that no material would be written beforehand.
Originally, the plan was to do a song a day for two weeks, but partway through the process, as they slowly went insane, one member noted that the process was reminiscent of the eight "dementia-filled" days they had spent in their early days of touring, when their van broke down in the middle of nowhere and they stayed at a complete stranger's house while waiting for a new transmission to arrive. And so the decision was made to make it eight songs in eight days in memory of that event. This song is the last one on the album, and according to their website, it was the band's attempt to "write a goodbye".
What makes this a beautiful song:
1. The percussion. Why buy a drum kit when you can just tap your fingers on a desk?
2. The mandolin. Or at least it sounds like a mandolin. It might just be an acoustic guitar with an effect on it. Either way, it fades in towards the halfway mark of the song, and reminds me of the beginning of "El Condor Pasa" by Simon & Garfunkel.
3. The handclaps at the end. Apparently, this was the last thing they recorded on their eight-day experiment. The four of them gathered around a microphone and clapped along. They give an otherwise melancholy song a feeling of hope.
Recommended listening activity:
Spinning around on an office chair when nobody's looking.