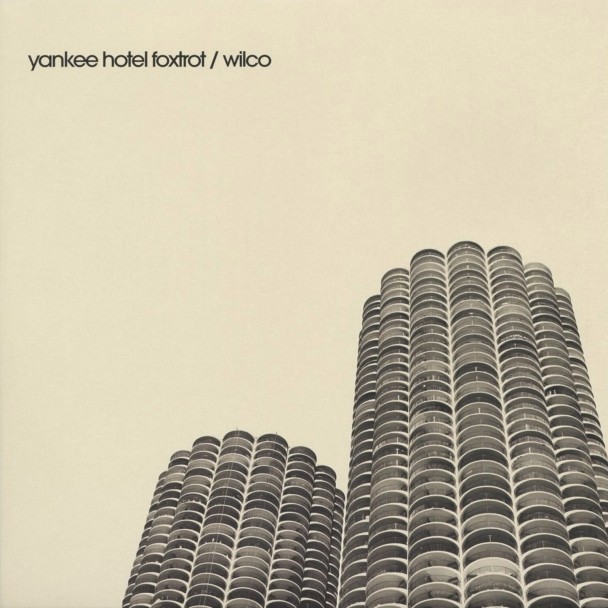 In early 2000, photographer Sam Jones contacted the band Wilco to ask if he could document the conception, recording, and release of their next album. He had no idea what he was getting into.
What was supposed to be a neat little film about a band he liked ended up being the story of the band's split from its record label, the firing of a key member, and the creation of a masterpiece that almost never saw the light of day.
When Wilco finished the album, curiously titled "Yankee Hotel Foxtrot", they gave it to their record label, Reprise, which was a division of the Warner Music Group. They hated it. They refused to release it, and told the band they could either overhaul it, or leave. They left. They released it themselves by streaming it for free on their website (a new and novel  idea at the time), and it immediately gained praise from fans and critics. In response, another record label, Nonesuch Records, offered them a new contract to release the album the traditional way. Wilco accepted. The punchline is that Nonesuch is another subsidiary of Warner Music Group, so essentially, Warner ended up paying Wilco twice for the same album.
There's something heroic about bands whose masterpiece album is rejected by record labels, only to become a huge success anyway. It's like seeing a little patch of grass bravely growing through a crack in the pavement. You can't help but cheer it on.
Anyway, Sam Jones' film is fascinating, and shares its name with this song, which is the album's opening track.
What makes this a beautiful song:
1. Layers and layers of instruments. This is a huge song to open an album with. Mixing it was apparently quite a challenge, and the variety of sounds on this track is astounding. Synths, pianos, guitars, bells…and is that a washboard at 3:00? By the end, it sounds like they hired a kindergarten class to come into the studio and hit stuff.
2. Jeff Tweedy's apathy. His lazy, mumbly way of singing recalls Neil Young on sleeping pills, and I mean that in the best possible way.
3. The lyrics. Matching Tweedy's delivery, the lyrics are cryptic yet almost painful snippets of pain and loss. "This is not a joke, so please stop smiling. / What was I thinking when I said it didn't hurt?" He could be talking about an ill-advised breakup, a split from a record label, firing a band member…the great thing about being cryptic as a songwriter is that you can talk about everything and nothing at the same time.
Recommended listening activity:
Finally throwing out old stuff that's been taking up too much space.