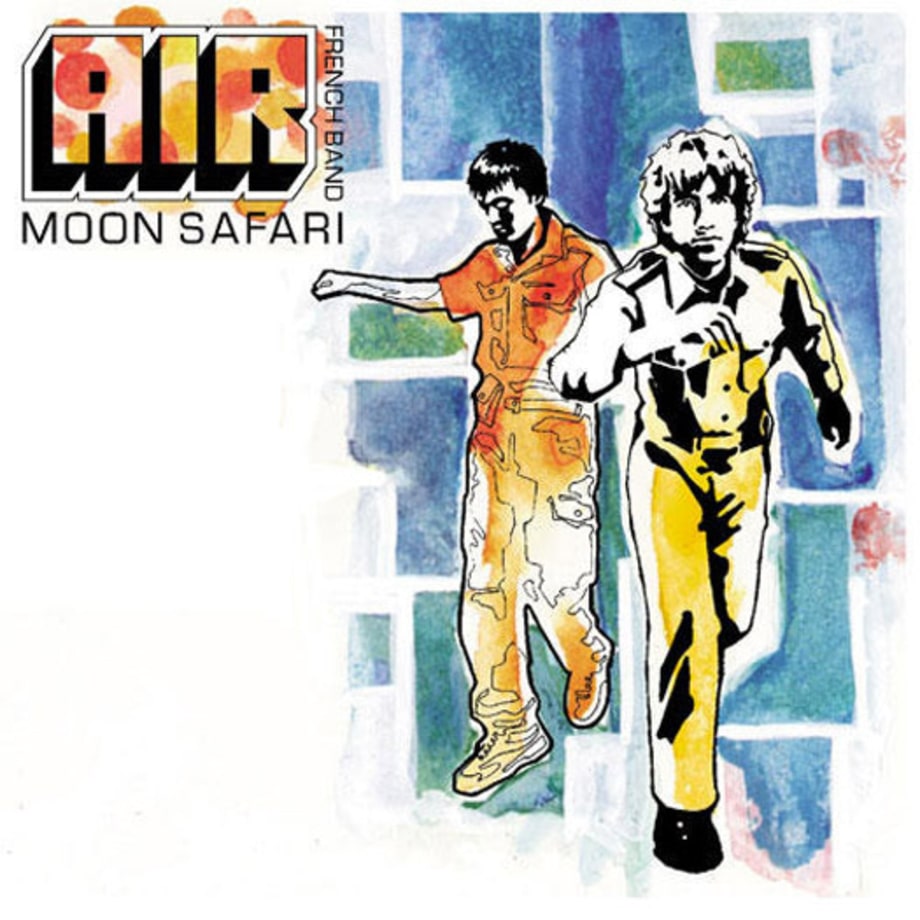 The pre-millennial brand of trip-hop popularized in the 90s by groups like Portishead and Sneaker Pimps was perfected, in my mind at least, by the French duo Air on their 1998 debut "Moon Safari". By that point, nobody was calling it trip-hop anymore; the terms chillout, downtempo, and ambient were becoming more popular.
Whatever you call it, "Moon Safari" was an amazingly chilled album, and it starts with the all-kinds-of-chill song that I'd like to present to you today.
Incidentally, why is it that so many electronic acts are duos? Groove Armada, Justice, Lemon Jelly, Basement Jaxx, Boards of Canada, The Chemical Brothers, Daft Punk, Crystal Castles, The Postal Service…the list goes on. I'd like to imagine that there's some sort of Electronica Association, a kind of governing body that won't let you apply if you've got more than two members in your band, and will provide you with a free collaborator if you're a solo act.
But I digress.
What makes this a beautiful song:
1. The bassline. They don't come much yummier than this. Makes you want to raise one eyebrow, stick out your bottom lip, and nod your head approvingly.
2. The breakdown. Instruments back out at 3:50…a piano enters at 4:02…rain falls gently in the background…the bass goes up high at 4:26…then a tambourine comes in at 4:50, tricking you into thinking the song is about to go double-time…but don't worry, you don't need to get up and dance. You can continue your couch slouch/head-nodding, as it all falls back into place by 5:38.
3. The synth solo at 6:03. It keeps tailing off at the end of phrases, like a model airplane that's just run out of batteries.
Recommended listening activity:
Chillin'. (To the max, if at all possible.)