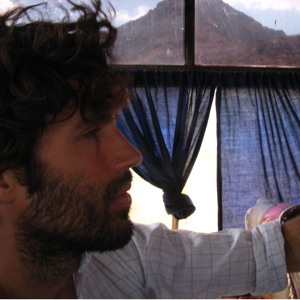 The first few months of 2012 were pretty strange for Christopher Stopa.
A baker with a passion for music, Stopa had been in a band which, a decade earlier, had played some shows, released some songs, and enjoyed what was at the time a burgeoning music scene in Toronto. Years passed, and the recordings from those early days sat collecting dust.
You can imagine his surprise when he read a story on the internet about a "lost Radiohead recording", and clicked the link, only to hear one of his own songs played back to him. Somehow, one of those early demos had been leaked, with the completely fabricated backstory that Radiohead had some previously unreleased material from the mid-90s that had only just been uncovered.
The truth came out, CNN got in touch, and Stopa's saga became one of the stranger overnight success stories in independent music.
What makes this a beautiful song:
1. The brushes on the drums. I love it when drummers play with brushes. It sounds like someone shuffling around in their slippers.
2. Stopa's voice. It's no wonder he was mistaken for Thom Yorke; the falsetto in the first chorus, and his delicate, slightly mumbled delivery is worthy of the comparison.
3. He lets it rip in the final chorus. Listen to it two or three times and the temptation to raise a triumphant rock n' roll hand at 2:49 will become difficult to resist.
Recommended listening activity:
Making a new tea towel out of an old t-shirt.