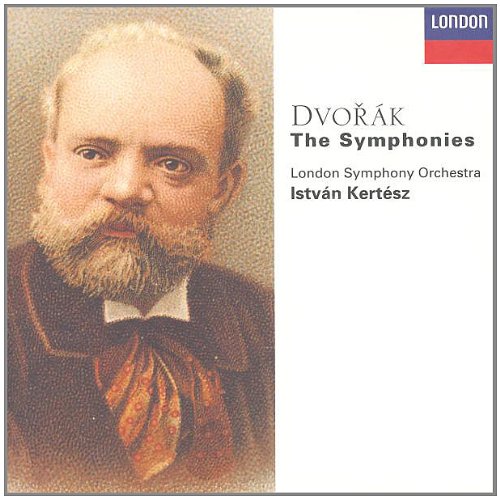 At some point, as the 1800s became the 1900s, the lion's share of the world's power, wealth, and culture creation shifted from Europe to North America. It's impossible to say exactly when this happened, and of course it was probably a series of events rather than a single moment. But for the sake of making a point, I'm going to say that it happened in 1893.
1893 was already promising to be a breakout year for the United States; the Chicago World's Fair was a showcase for American ingenuity, giving the world the Ferris Wheel, Juicy Fruit gum, Quaker Oats, and some of the first functioning electric lights. Clearly, the 20th century was shaping up to be a century in which most of the world's breakthroughs would happen west of the Atlantic.
Providing a soundtrack to this power shift was Antonin Dvorak, who, having moved to the US from Prague, premiered his legendary "New World Symphony" at Carnegie Hall in December of that year.
What makes this a beautiful song:
1. The opening chords. Grand, ominous, powerful. For the first 30 seconds of this piece, I like to imagine the sun rising on the horizon, wearing sunglasses and an expression that says, "That's right. I'm the sun."
2. The melody. Having opened so grandly, the melody that follows on the clarinet is sweet and gentle. Dvorak was a huge fan of folk music, and much of this symphony was based on African-American spirituals that he heard during his time in the states. He famously (and controversially) said he was "convinced that the future of music in this country must be founded on what are called Negro melodies." The following 100 years of American music would seem to prove him right.
3. The closing chords. Having climbed to a squeaky high note in the final minute, the closing chords are played exclusively on the low strings, and if your spine doesn't tingle when you hear them, your spine might be missing.
Recommended listening activity: