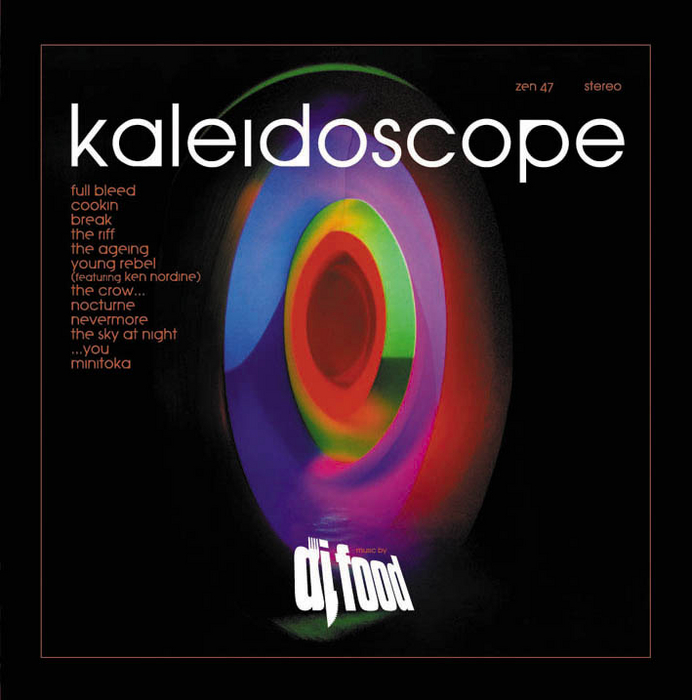 As explained in the liner notes of their brilliant 2000 album "Kaleidoscope", DJ Food is not a person. Rather, it is an ensemble of British turntablists and electronic artists who, in the early 90s, put out a series of jazzy samples for use by DJs…a kind of food for DJs, hence the name.
This song is by a member named Patrick Carpenter. Often listed on their albums by his initials, Carpenter was mistakenly assumed by some fans to be nothing more than a personal computer. On this song, however, he proves to be more than mere circuitry, as he assembles a wide range of samples to create a stunning piece of music. And you've gotta love a song with an ellipsis in the title.
What makes this a beautiful song:
1. The percussion. It starts with some quiet bongos, and builds into looped drum madness by the end.
2. The samples. Many turntablists and turntablist groups use samples as accents, or even filler, but in this song, little vocal snipits and other various bits of noise build a spooky yet beautiful atmosphere.
3. The vibraphone. Is there any instrument more likely to put you into a deep, satisfied snooze than the vibraphone? It's used sparingly in this song, but they throw it in at just the right moments. The end is particularly great, as the vibes sink lower and lower, disappearing and reappearing, until you're so relaxed all you can manage is a blissed-out grin of satisfaction.
Recommended listening activity:
Walking through your favourite neighbourhood late at night.