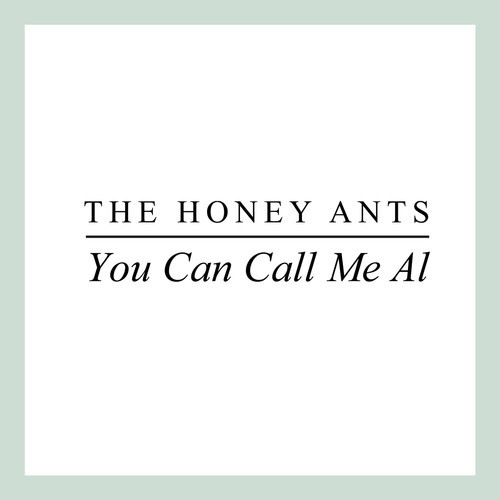 Because Paul Simon's Graceland album was a staple of my family's long road trips, I have heard the original "You Can Call Me Al" many, many times. And, with all due respect to the undisputed songwriting prowess of Paul Simon, this version is better.
Actually, let me rephrase that: this version brings out everything that was good about the song already. The original "You Can Call Me Al" has the quirky and introspective lyrics that are a trademark of Paul Simon's career. The problem was that it was released in 1986, and so it is stamped with everything that was silly about music in the 80s. Dated synthesizers. Bland-sounding horns. Echoing drum kits. Chevy Chase. Quirky and introspective comes off as campy and fluffy.
Pretty much the only thing it had going for it was the world's greatest 5-second bass solo.
Okay, I'm being too hard on it. It's a classic tune from one of the 80s' best albums. But you've got to hand it to The Honey Ants; this is a lovely version of Simon's song.
What makes this a beautiful song:
1. The synths are replaced by a sweetly plucked acoustic guitar. And even better, they don't try to imitate the famous synth line from the original.
2. Without all the extra instrumentation, the lyrics have more room to breathe. To be honest, I never realized that the lyrics included the word "bonedigger" until I heard this version.
3. The harmonies, not present in the original, are reminiscent of the Simon & Garfunkel days.
Recommended listening activity:
Re-kindling a connection with a childhood friend.