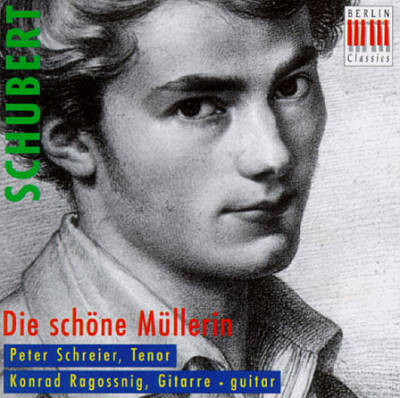 Classical composers were dying young way before rock stars made it cool.
Mozart famously (and mysteriously) died at 35. Italian comic opera legend Pergolesi succumbed to tuberculosis at only 26. The Belgian composer Guillaume Lekeu died the day after his 24th birthday. But of all the composers who checked out too early, Schubert is my favourite.
Although he barely made it past 30, he is credited with over 1000 compositions. One thousand. I'm not sure if I've even sneezed a thousand times in my life, and yet here's Schubert, putting together consistently gorgeous and powerful music as easily as if he were scrambling eggs. When asked to explain his prodigious output, he explained quite matter-of-factly: "When I finish something, I just move on to the next thing."
The story told in his song cycle, "The Maid of the Mill", is based on a series of poems by Wilhelm Muller. The poems follow a young miller as he wanders through the countryside. He finds a stream, follows it to a mill, falls in love with a girl who lives there, realizes she doesn't love him, and then drowns himself in the same stream that led him there in the first place. So yeah, heartwarming stuff.
This particular piece is the second-last song of the cycle, and in my opinion, it's one of the most powerfully, darkly poetic pieces of Schubert's powerful, darkly poetic, 19th-century rock star life.
What makes this a beautiful song:
1. Like a tormented lover, it floats easily but unpredictably from major to minor.
2. Like a rock star, it has its ups and downs, flowing fluidly from the bottom of the keyboard to the top.
3. Like a poet, it's fairly restrained volume-wise, rarely raising its voice above an apologetic mezzo-forte.
Recommended listening activity:
Getting in touch with your inner rock star.