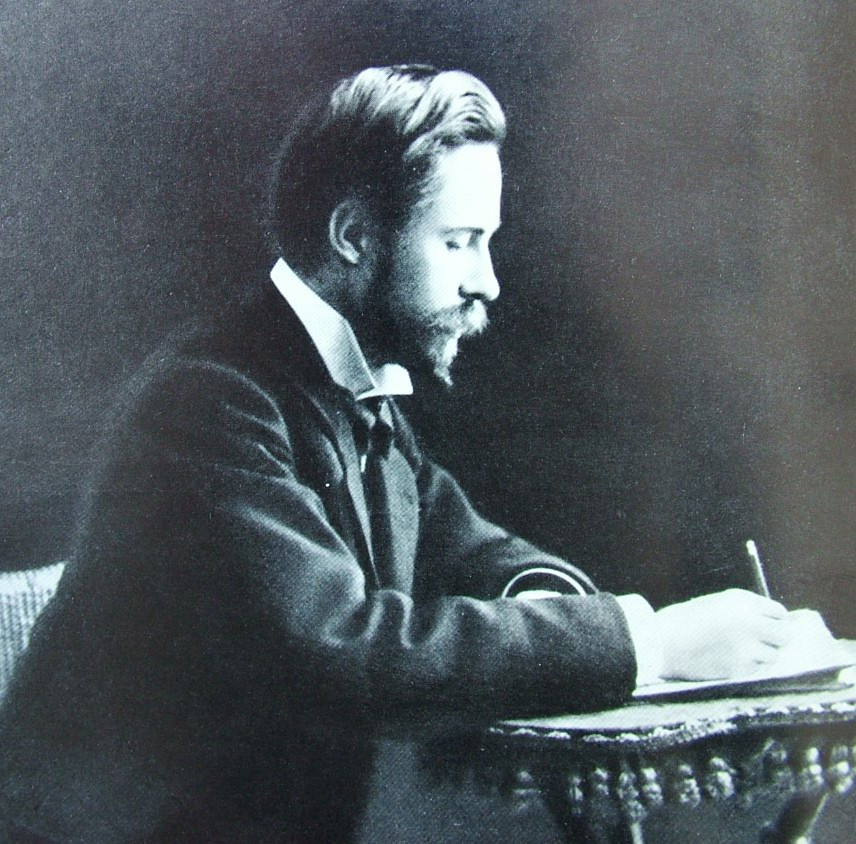 I think one of the big mistakes we often make when setting goals or making plans is that we make them too grandiose.
We make big plans because people always tell us to 'think big' and 'shoot for the moon' and all that. But the problem is that recognizing success becomes very difficult. Everything short of the moon becomes failure.
Smaller goals, in a smarter sequence, might make more sense. Or even better, making the goal the adoption of a habit rather than the completion of a finished product.
So instead of 'being a better parent,' which is difficult to measure, or 'writing the next great novel' which is unrealistic, try setting smaller goals. Goals that build habits you think are components of a great parent or a great writer's character.
Obviously, I'm not a parenting blog or a writing tips blog, and there are plenty of each if you need ideas. I'm here to give you a bit of inspiration through the music of Alexander Scriabin.
Scriabin had a life-long grandiose goal. He called it "Mysterium" and well, I'll just let his own words describe it:
"There will not be a single spectator. All will be participants. The work requires special people, special artists and a completely new culture. The cast of performers includes an orchestra, a large mixed choir, an instrument with visual effects, dancers, a procession, incense, and rhythmic textural articulation. The cathedral in which it will take place will not be of one single type of stone but will continually change with the atmosphere and motion of the Mysterium. This will be done with the aid of mists and lights, which will modify the architectural contours."
This multi-media, multi-sensory extravaganza was, as you probably guessed, never realized. It remained unfinished at his death. Don't get me wrong; I don't see this as a failure, and I'm not suggesting that Scriabin should have dedicated himself to smaller potatoes.
The point is that he never let his big project take over his life. He kept right on composing smaller works, returning to Mysterium every so often to add bits and pieces to it. And for me, the many beautiful preludes he wrote, like this one, are what define his success as a composer.
In short: he aimed big, but focused small.
What makes this a beautiful song:
1. It's simple, not simplistic.
2. It's expressive, not expansive.
3. It requires technique, but it's not about technique.
Recommended listening activity:
Re-phrasing your goals.