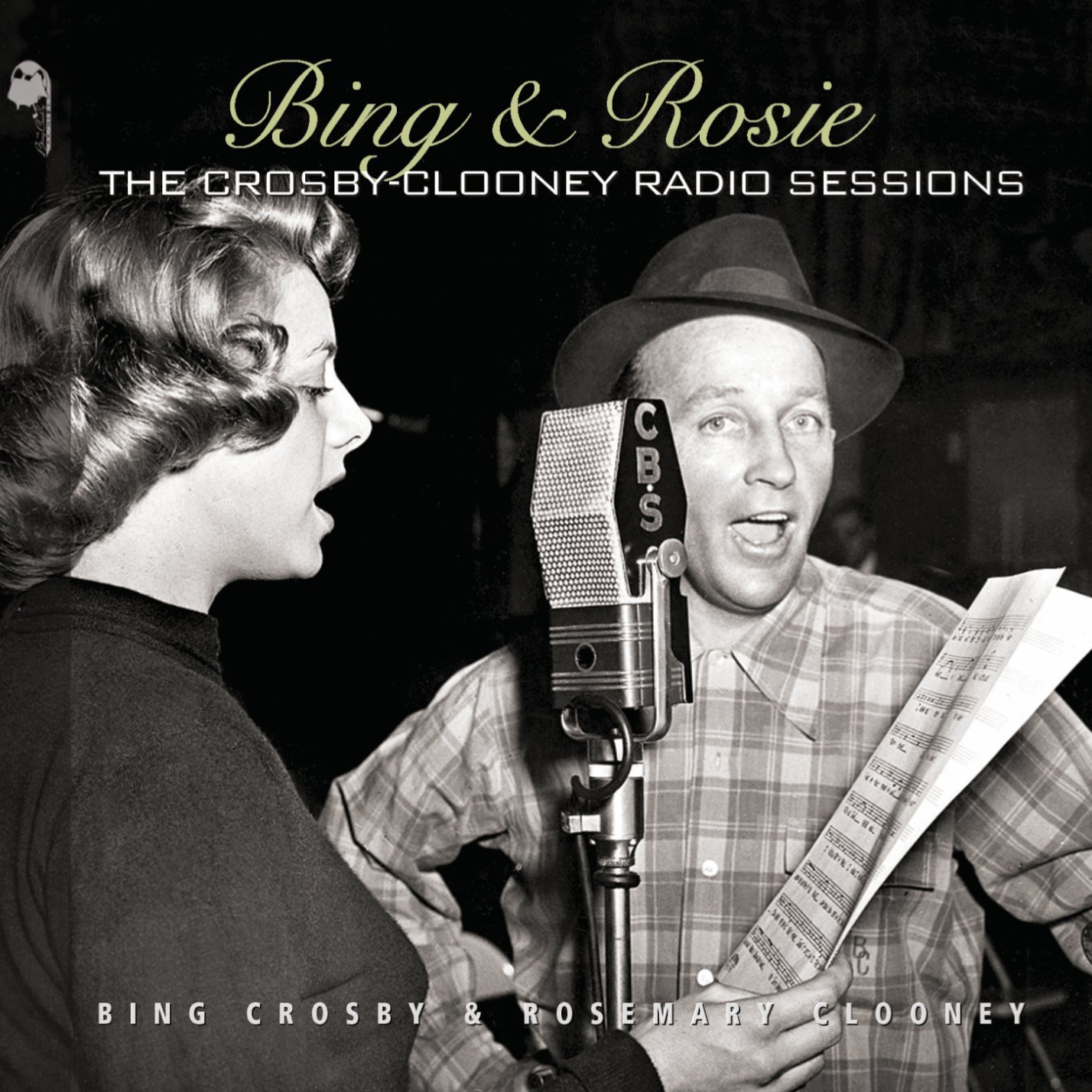 Hollywood marriages aren't known for their longevity. But occasionally, platonic Hollywood friendships bear incredible fruit.
In the 1950s, two close friends, Rosemary Clooney and Bing Crosby, were perhaps the biggest duo in show business. They recorded three studio albums. They co-starred in the classic film "White Christmas." And as the 50s turned to the 60s, they teamed up to host a talk radio show, The Crosby-Clooney Show.
At the time, radio was on the decline as a medium, its spotlight stolen by television. CBS was hoping to attract an audience of housewives for the 20-minute Crosby-Clooney Show, which would feature loosely scripted chatter, and songs from the duo's extensive repertoire.
Crosby's career had blossomed during radio's heyday a few decades earlier, and was presumably happy to return to the form. A reviewer from the New York Times commented on their productive friendship and the apparent genuine enjoyment they seemed to get from each other's company:
Bing and Rosemary have worked out an almost foolproof system of parlaying work into fun and fun into money. Periodically they sit down in some pleasant environment and turn out material for some weeks of the 20 minute radio shows which are heard five days a week on the CBS network. The approach to these taping sessions is informal, just as it sounds on the air.
I love the idea that these two global stars managed to maintain a platonic, positive relationship in an industry that often (and especially recently) can get pretty negative and exploitative.
The radio show didn't last too long, but the pair continued to collaborate on and off through the 1970s. Interestingly, both Crosby's granddaughter and Clooney's nephew would enjoy successful careers in entertainment as well. Bing died in 1977, and the following year, Clooney released a tribute album, Rosie Sings Bing, a fitting final chapter to their friendship.
What makes this a beautiful song:
1. The informal banter in the opening seconds.
2. The way they stick in unison for much of the song, with just a hint of harmony at the end of the line, "…if you believed in me."
3. Although there is a romantic tinge to the lyrics, Crosby and Clooney somehow sing them with the innocence of childhood friends.
Recommended listening activity:
Planning a team Halloween costume with a friend.