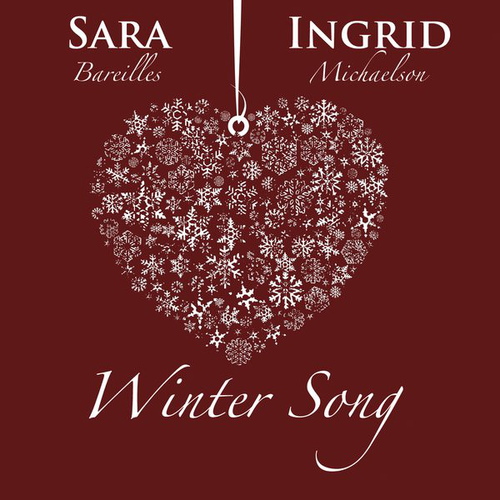 More than any other season, winter feels like it is much more easily navigated with the help of a good friend.
It's not like summer, when the rules of friendship are more relaxed. With cottages, camps and impulsive road trips, a friend might disappear for a couple of weeks in the summer and you wouldn't think twice. But solid, sympathetic, mitten-in-mitten friendship is mandatory if you want to make it through the winter.
You might need that support through the family stress that is the holiday season. You might need someone to hold you to your New Year's resolutions. You might need someone's reassurance that Valentine's Day isn't such a big deal. A good friend can make up for all those missing hours of daylight.
This song is a tribute to winter friendship, written by two friends who were born a day apart in early December, as winter began.
What makes this a beautiful song:
1. Bareilles and Michaelson collaborated remotely, sending files back and forth like digital pen pals.
2. Their voices wander from unison to harmony, sometimes singing together, other times separately. My favourite moment is probably the ascending scales in the backup vocals as we approach the 4-minute mark. They give an undeniable feeling of optimism.
3. In the accompanying video, two adorable animated characters, presumably based on Bareilles and Michaelson, go on a winter adventure together. They walk through forests, go tobogganing over scrolling landscapes, and eventually they greet spring together.
Recommended listening activity:
Making gingerbread cookies with connecting hands.