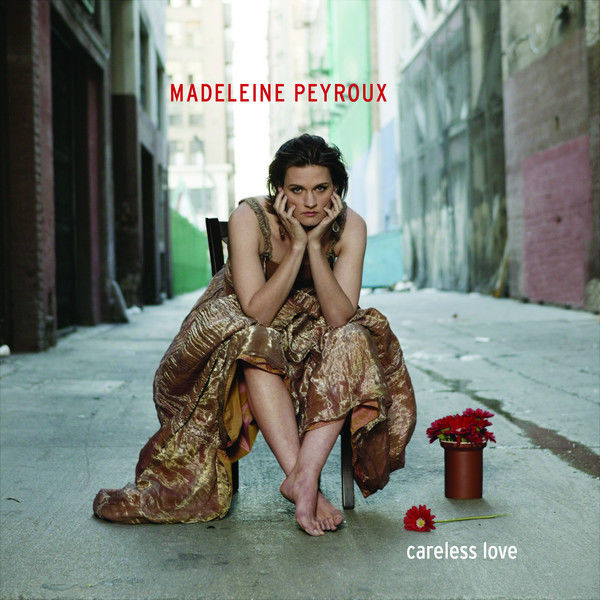 On February 2, 1997, an article ran in the Hartford Courant about a young jazz singer named Madeleine Peyroux. They hailed her debut album as "dreamy," and analyzed the similarity between her vocal style and that of one of her greatest influences: Billie Holiday.
Three weeks later, folk singer Elliott Smith released Either/Or. Recorded in Portland, Oregon (Peyroux's hometown) it yielded several beautiful modern folk masterpieces, including "Between The Bars," which Peyroux would cover in 2004, following Smith's suicide the previous year.
This cover works perfectly, and I think it's a testament the versatility of both parties.
First, Peyroux can make any lyric sound as if it's being sung in a smoky 1950s jazz bar in a Paris basement. In that 1997 Courant article, the author marveled at her ability to shift seamlessly from her own material to that of Patsy Cline to Fats Waller to Edith Piaf.
Meanwhile, the versatility of Smith's songwriting can be found in the variety of artists who have covered his work over the years: it's often the artists who aren't folk singers whose versions work best. See week 226 for details. His music isn't tethered to his era or his genre.
What makes this a beautiful song:
1. The line, "drink up baby" sounds just as good being sung over an upright bass as it does accompanied by an acoustic guitar.
2. The brushes on the percussion in Peyroux's version approximate the finger picking pattern on the guitar in the original.
3. The chord change in the chorus at the line, "that you don't want around anymore" is just so devastatingly lonely. Only jazz singers and folk legends understand that kind of loneliness.
Recommended listening activity:
Learning another language.